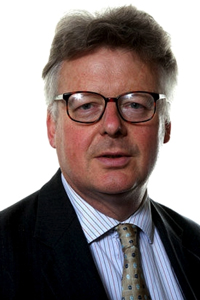 Lord Inglewood, President
Lord Inglewood, of Hutton-in-the-Forest, near Penrith, formerly Richard Vane, is a Conservative member of the House of Lords and former MEP, a farmer, landowner and chairman of the CN Group. In the European Parliament, he was the Conservative spokesman on the committee on legal and constitutional affairs and vice-chairman of the EP-China delegation and a member of the Bureau of British Conservative MEPs.
In 1994 in the House of Lords he was appointed Government Whip, Government Deputy Chief Whip, as a junior minister in the Department of National Heritage, serving until the Conservatives lost office at the 1997 general election.
In 1999 he was elected one of the hereditary peers to remain in the House of Lords.
Former chairman of the Reviewing Committee on the Export of Works of Art and a fellow of the Society of the Antiquaries, he joins BAMF with a thorough understanding of the art market.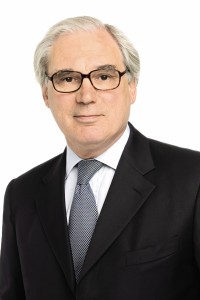 Anthony Browne, Chairman
Chairman of the British Art Market Federation since 1996.
He was a member of the Ministerial Export Advisory Group for the Cultural Industries, 1998–2001; the Ministerial Advisory Panel on Illicit Trade, 1999–2003; the Quinquennial Review Panel on the Export of Works of Art, 2001-2003; and the Advisory Group on Museum Acquisitions (Goodison Review), 2003.
He was a director of Christie's (1978–96), and is a senior consultant to Christie's International. He is a Board Member of the European Fine Art Foundation and was Vice Chairman of Art Fortnight London.
He was made an Honorary Associate of the Society of Fine Art Auctioneers (2005) and is a Council Member of the American Museum in Britain.
Freya Simms, Treasurer
Freya Simms was appointed CEO of The Association of Art and Antiques Dealers in June 2018. Freya's career in the art market began as press officer for Christies Fine Art and in the intervening years she also worked in-house for both Bonham's and Sotheby's. Freya was appointed Fair Director at Clarion in 2005. In 2010 Freya founded Muse, the communications consultancy for the art and heritage market which won the Queen's Award for Excellence in Enterprise in 2014. In 2014 Muse merged with Cawdell Douglas to form Golden Squared Consulting. She remains a non-Executive Board member of Golden Squared Consulting and is also a Board Member of PAIAM.