Antiquarian Booksellers' Association
6 Bell Yard, London WC2A 2JR
Contact: Camilla Szymanowska, Secretary
T: +44 (0)20-7421-4681
F: +44 (0)20-7439 3119
E: secretary@aba.org.uk
W: www.aba.org.uk
The ABA is the leading trade organisation for dealers in antiquarian and rare books, manuscripts, maps, prints and similar materials in the British Isles. Members are elected for their proven experience, expertise and integrity; they adhere to a strict Code of Good Practice and many are acknowledged world authorities in their fields.
Antiquities Dealers' Association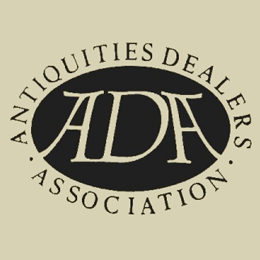 20 Brook Street, London W1K 5DE
Contact: Chris Martin, Chairman or Susan Hadida, Secretary
The Association was formed in May 1982 and represents professional dealers of antiquities in the UK.  The Association is a Corporate Member of the Museums Association, is represented on the executive of the British Art Market Federation and has close links with the Council for British Archaeology. ADA'S Code of Conduct binds its members to ensure that to the best of their knowledge and belief all objects sold are genuine and as described and are legally located on the market.
T: +44 (0)20 7493 4944
F: +44 (0)20 7491 2548
E: ancient.art@btinternet.com or susan@faustuslondon.com
W: www.theada.co.uk
Bonhams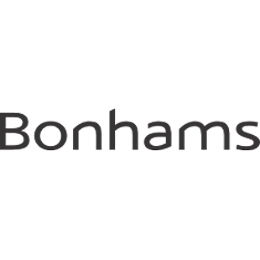 101 New Bond Street, London W1S 1SR
Contact: Robert Brooks, Chairman or Chris Watson, Company Secretary
T: +44 (0)20 7468 8220
F: +44 (0) 20 7468 8235
E: chris.watson@bonhams.com
W: www.bonhams.com
Bonhams, founded in 1793, is the world's third largest auctioneer of fine art and antiques. It offers more sales than any of its rivals, through two major salerooms in London: New Bond Street and Knightsbridge; and a further two in the UK regions and Scotland. Sales are also held in San Francisco, Los Angeles, Carmel, New York and Connecticut in the USA; and Germany, France, Monaco, Hong Kong and Australia. Bonhams has a worldwide network of offices and regional representatives in 25 countries offering sales advice and valuation services in 60 specialist areas.
The British Antique Dealers' Association
14 Dufferin Street, London EC1Y 8PD
Contact: Mark Dodgson, Secretary General
T: +44 (0)20 7589 4128
F: +44 (0)20 7581 9083
E: mark@bada.org
W: www.bada.org
The British Antique Dealers' Association (BADA) is the trade association for the leading antique dealers in Britain. Since its foundation in 1918 BADA has set the standard for trading in the antiques business. Its main aim is to establish and maintain confidence between its members and the public, both in buying and selling. Members are elected to the association for their high business standards and expertise and experience. After a thorough election procedure members are expected to adhere to the association's Bye-laws and membership is reviewed and confirmed annually.
Christie's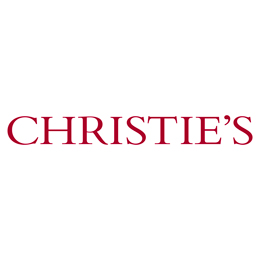 8 King Street, London SW1Y 6QT
Contact: Martin Wilson, Global Co-Head of Legal & Risk or Annelies Stevens, Associate Counsel Corporate
T: +44 (0)20 7839 9060
F: +44 (0) 20 3219 6490
E: astevens@christies.com
Christie's is a name and place that speaks of extraordinary art, unparalleled service and expertise, as well as international glamour. Founded in 1766 by James Christie, Christie's has since conducted the greatest and most celebrated auctions through the centuries providing a popular showcase for the unique and the beautiful. Christie's offers around 450 auctions annually in over 80 categories, including all areas of fine and decorative arts, jewellery, photographs, collectibles, wine, and more. Christie's has 53 offices in 32 countries and 12 salerooms around the world including in London, New York, Paris, Geneva, Milan, Amsterdam, Dubai, Zürich, Hong Kong, Shanghai, and Mumbai.
LAPADA, The Association of Art & Antique Dealers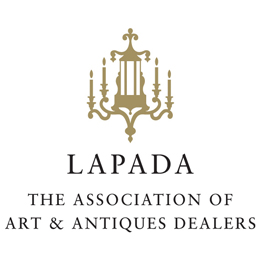 535 Kings Road, London, SW10 OAS
Contact: Rebecca Davies, Chief Executive
T: +44 (0)20 7823 3511
F: +44 (0)20 7823 3522
E: rdavies@lapada.org
W: www.lapada.org
LAPADA the Association of Art & Antiques Dealers is the largest society of professional art and antiques dealers in the UK. Established in 1974, it boasts 550 worldwide members who are experts in their fields, with specialities ranging from fine art, jewellery and furniture to contemporary works, sculpture and ceramics. Due to the Association's strict Code of Practice, clients are offered total reassurance when purchasing from a LAPADA member. LAPADA offers a referral service for the public looking for a trusted dealer in a specific area, who is seeking quality and assurance of authenticity. It also offers industry advice and lobbies on issues affecting its members and good practice in the art and antiques trade.
Phillips

30 Berkeley Square, London W1J 6EX
Contact: Richard Aydon, General Counsel
T: +44 (0)20 7318 4010
E: lnewman@phillips.com
Phillips is a leading global platform for buying and selling 20th and 21st Century art and design. With dedicated expertise in the areas of Art, Design, Photographs, Editions, Watches, and Jewelry, Phillips offers professional services and advice on all aspects of collecting. Auctions and exhibitions are held at salerooms in New York, London, Geneva and Hong Kong, while clients are further served through representative offices based throughout Europe, the United States and Asia. Phillips also offers an online auction platform accessible anywhere in the world.
The Royal Institution of Chartered Surveyors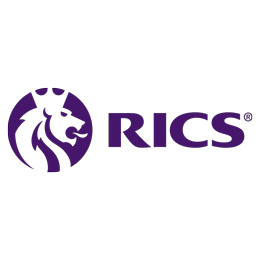 Antiques & Fine Art Faculty, 12 Great George Street, London SW1P 3AD
Contact: Nigel Sellars, FRICS
T: +44 (0)20 7334 3713
E: nsellars@rics.org
RICS is a global professional body.  We promote and enforce the highest professional qualification and standards in the development and management of land, real estate, construction and infrastructure. Our name promises the consistent delivery of standards – bringing confidence to the markets we serve. The work of our professionals creates a safer world: we are proud of our profession's reputation and we guard it fiercely.
Society of Fine Art Auctioneers and Valuers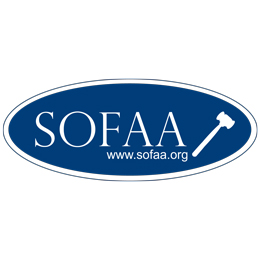 2 Kingfisher Court
Bridge Road
East Molesey
Surrey KT8 9HL
Contact: Helen Carless, Chairman or Robbie Barry, Secretary
T: +44 (0)20 8941 7861
M: +44 (0)780 3303125
E: secretary@sofaa.org
W: www.sofaa.org
The Society was formed in 1973 to provide a professional body for specialist firms throughout the United Kingdom. The membership includes a significant number of the leading provincial specialist auctioneers.
The members seek to provide a comprehensive and specialist service as auctioneers and valuers of antiques, fine art, jewellery and other chattels.
The Society aims to provide guidance to its members to ensure the highest possible standards of practice in all regards, and encouragement and reassurance to clients that their best interests will be served at all times.
The Society of London Art Dealers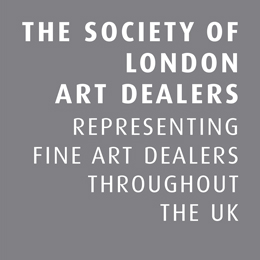 CK International House Business Centre, 1-6 Yarmouth Place, Mayfair, London, W1J 7BU
Contact: Christopher Battiscombe, Director General
T: +44 (0) 203 617 0531
F: +44(0) 20 7321 0685 (Check if new fax?)
E: office@slad.org.uk
W: www.slad.org.uk
The Society of London Art Dealers was established in 1932 and is the principal trade association in the UK for dealers in visual art, covering the entire range from old master paintings and sculpture to prints and cutting edge contemporary art. All of its 100 plus members are of proven reputation and expertise in their field, and as a condition of membership undertake to observe high standards of fair and honest dealing.
The Society is a member of the British Art Market Federation, the Confederation Internationale des Negociants en Oeuvres d'Art (CINOA) and the Federation of European Art Galleries Associations.
Sotheby's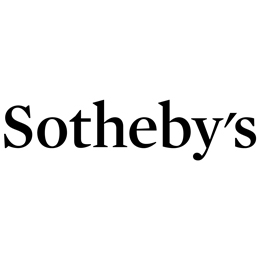 34-35 New Bond Street, London, W1A 2AA UK
Contact: Oriane Simonet, Associate General Counsel
T: +44 (0)20 7293 5000
F: +44 (0)20-7293 5938
E: oriane.simonet@sothebys.com
W: www.sothebys.com
Since 1744, Sotheby's has distinguished itself as a leader in the auction world. Today Sotheby's is so much more, offering clients extraordinary opportunities to transact: private sales galleries, worldwide selling exhibitions, retail wine and diamonds, financing, art education and digital engagement anytime, anywhere, on any device.  Sotheby's auctions, conducted in the venerable salerooms in London and Paris, the museum quality galleries of its headquarters in New York and the spirited environs of Hong Kong, rivet audiences worldwide. Season after season, the depth and excellence of Sotheby's offerings have produced watershed, record-breaking sales.